FREE GAME!
Ms. Americana
vs
The Mutants!
Full 1024x768 animated game. Avoid 3 types of mutants
as you guide Ms. Americana through Dragon Queen's evil
hideout.
Beware of getting caught or its game over.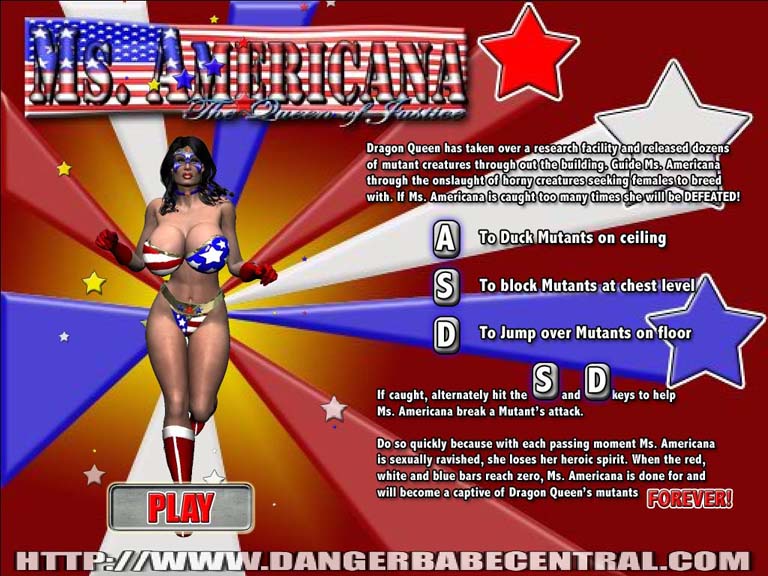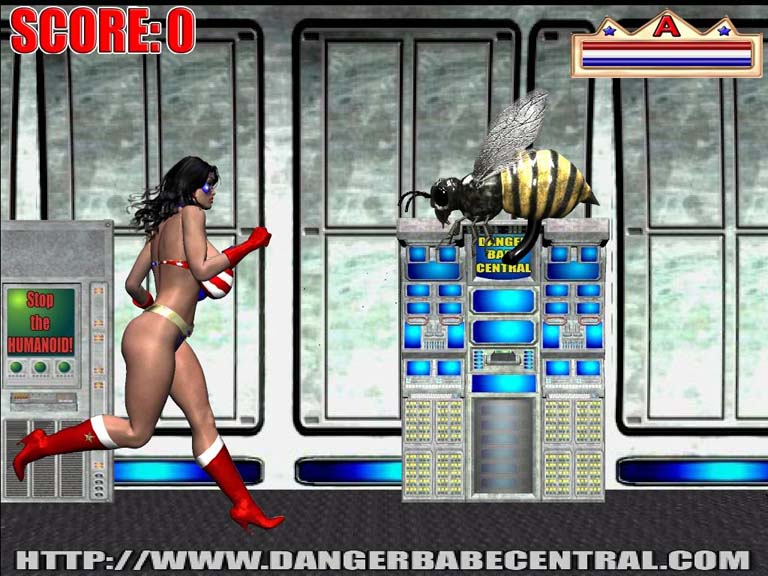 By Mr. X!
To Install and Play:

1. Press the link below to download the zip file.
You may have to right click and select "Save Target".
2. Extract the magame folder to your hard drive.
3. Inside the magame folder run Game.html.
4. Required Flash 10. (May run on earlier versions). Sorry but it won't run from the zip file.
©2011 www.DangerBabeCentral.com